Pick yours today for best selection. Hurry and get yours before the season starts! They won't last long! We also have an empty permanent site as well as a few seasonal sites that are waiting for you to bring your camper and enjoy our beautiful resort!
Call 1-800-337-8550 for more info or to set up a time to come take a look.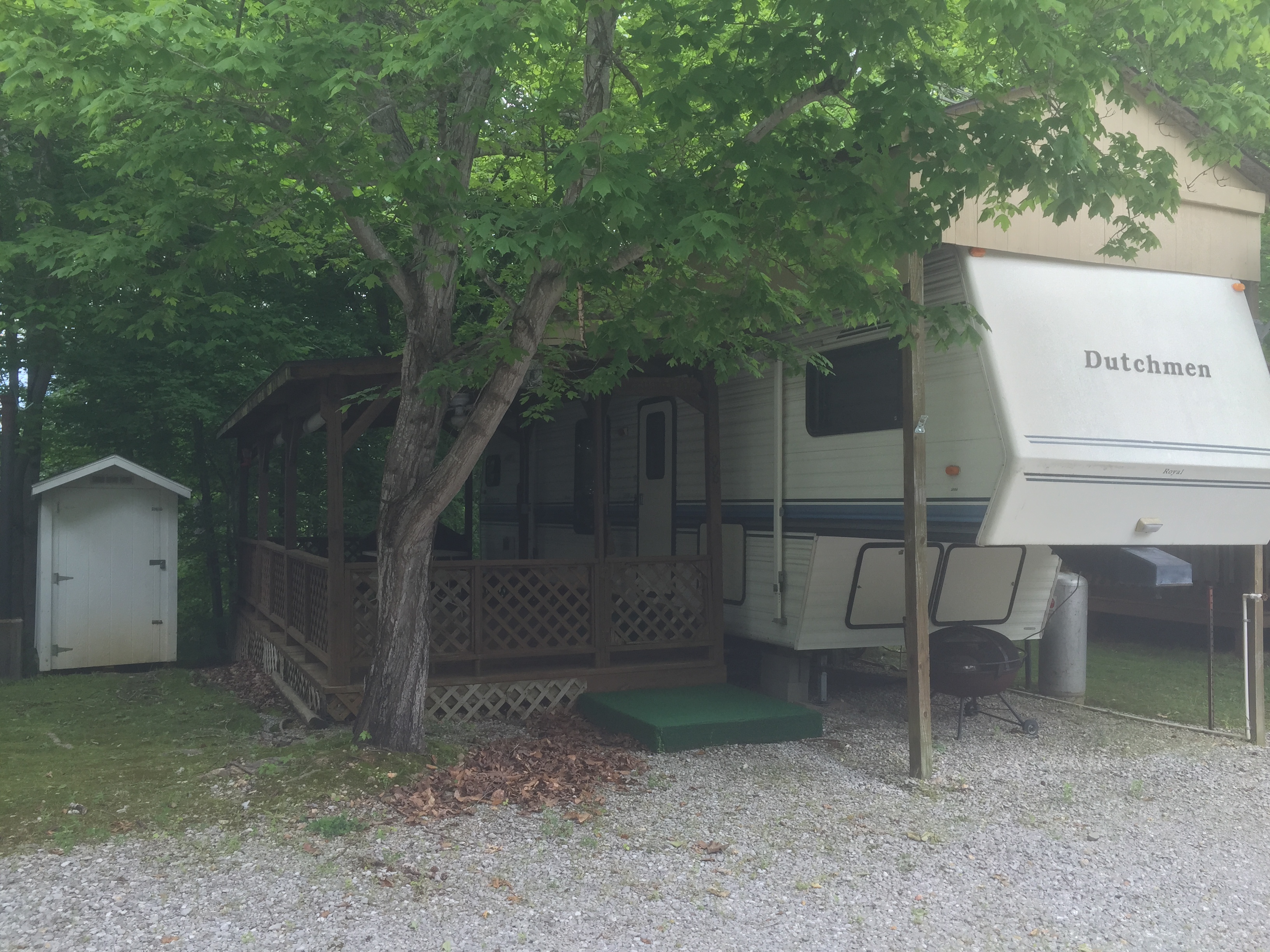 Site 98 for sale. A 1994 33' Dutchman Royal 330 that sleeps 5. The camper has a roofover and comes with Microwave, Grill, Patio set, TV/DVD combo and a outdoor shed. Asking $11,500 site rent of $3200 has been paid through Dec 31 2018. Call Charles at 812-649-9825 or 812-480-2357 for more info or come to the office to take a look at it.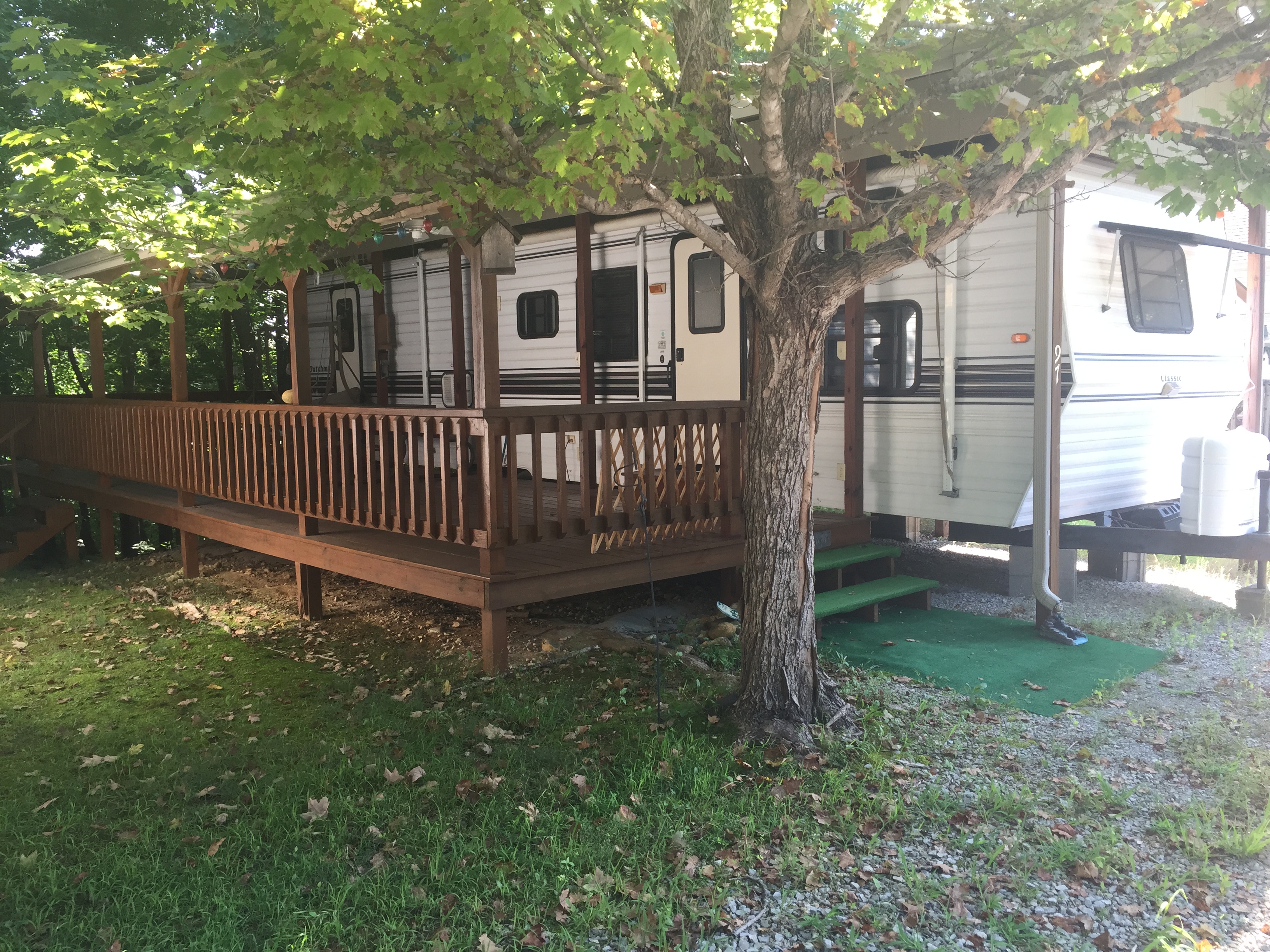 Site 97 for sale, A 1996 36' Dutchman that sleeps 8. 40' X 10' covered deck, comes with a storage cabinet on deck, 2 ceiling fans,
refrigerator, and much more. site rent of $3200 paid through Dec. 2018. Asking $19,500. Contact Joe or Delores at 812-838-3977 or 812-483-3054 or 812-483-8179.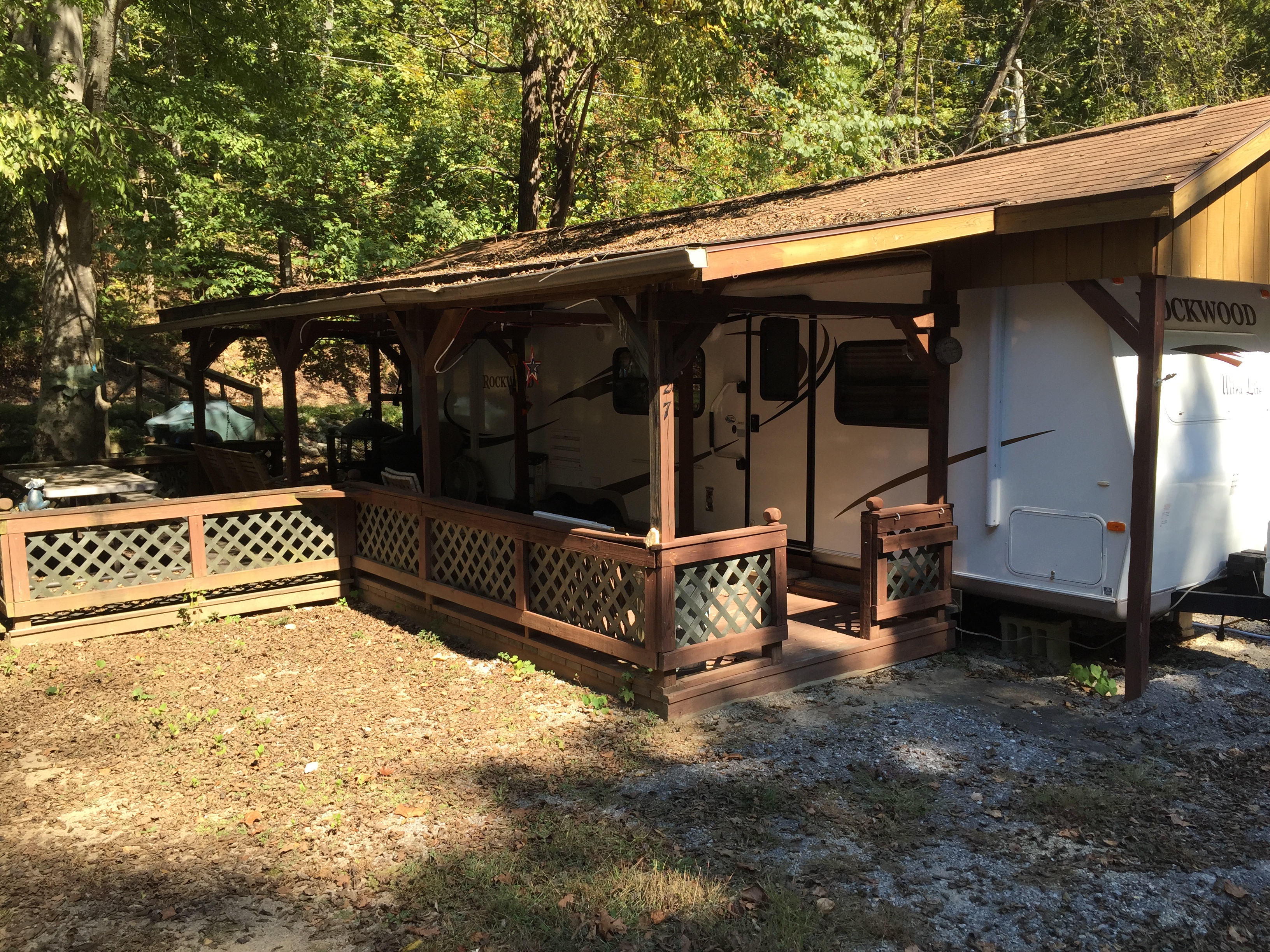 For sale, Site 127 a 2010 Forest River Camper. Camper has a full roof over with covered porch and sleeps 8. site rent of $3300 paid through Dec. of 2018 asking $28,500. for more details contact Rick at 270-993-1613.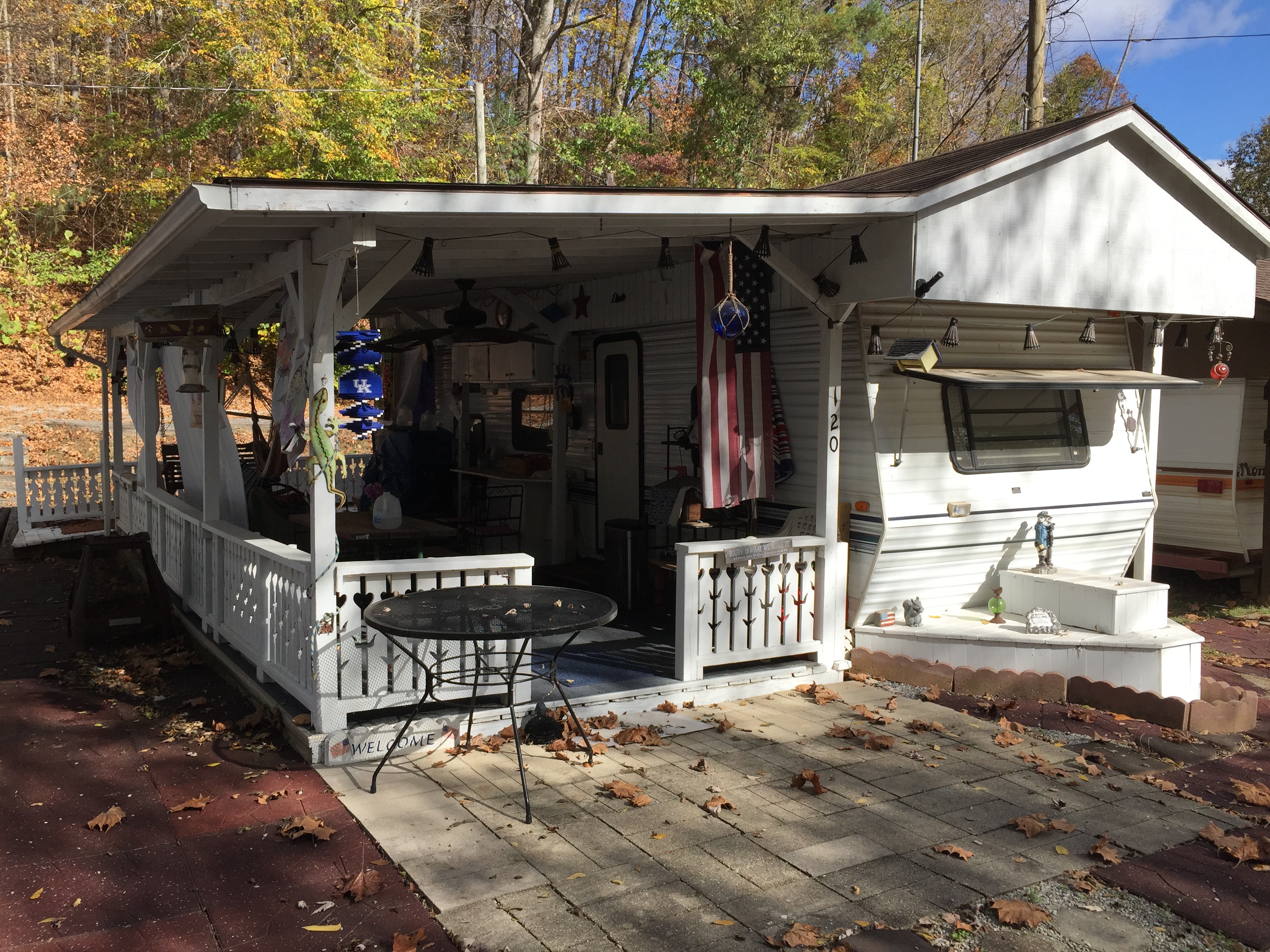 For Sale Site 120 A 27' 1997 Forest River that sleeps 5 A full bed, 2 bunks and a sleeper sofa. Asking $10,000 Site rent for 2018 has been paid. Contact Sandy email at skgoodman@outlook.com for more info.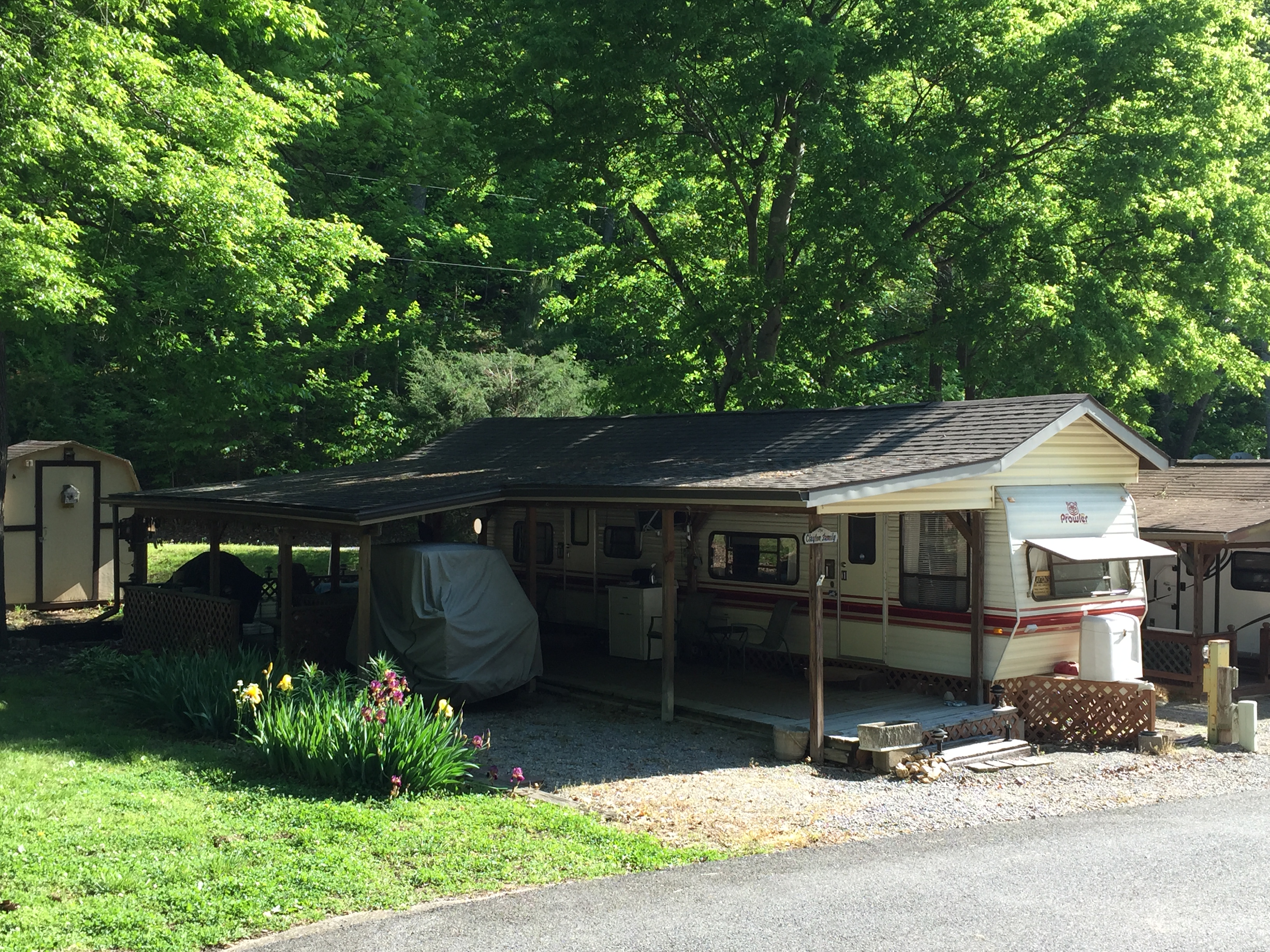 For sale, Site 128, A 34' Prowler that sleeps 6-8. Large walk through bath with tub. Large covered porch, out building, great parking and comes with everything. Ready to move in. Golf cart not included, but is avalable for purchase. Site rent of $3300 paid through Dec 31st 2018 asking $16,000. for more info call 270-841-8264.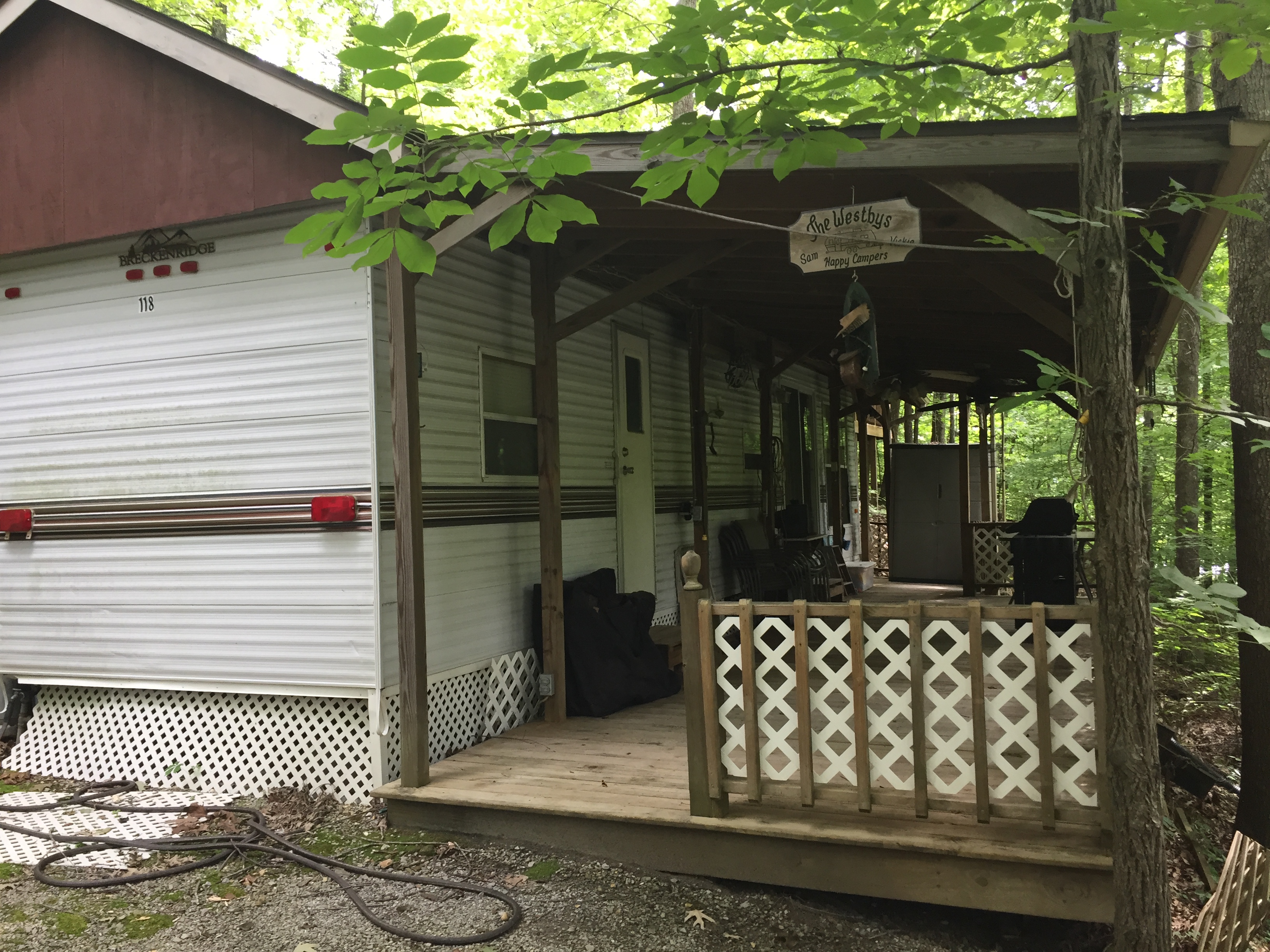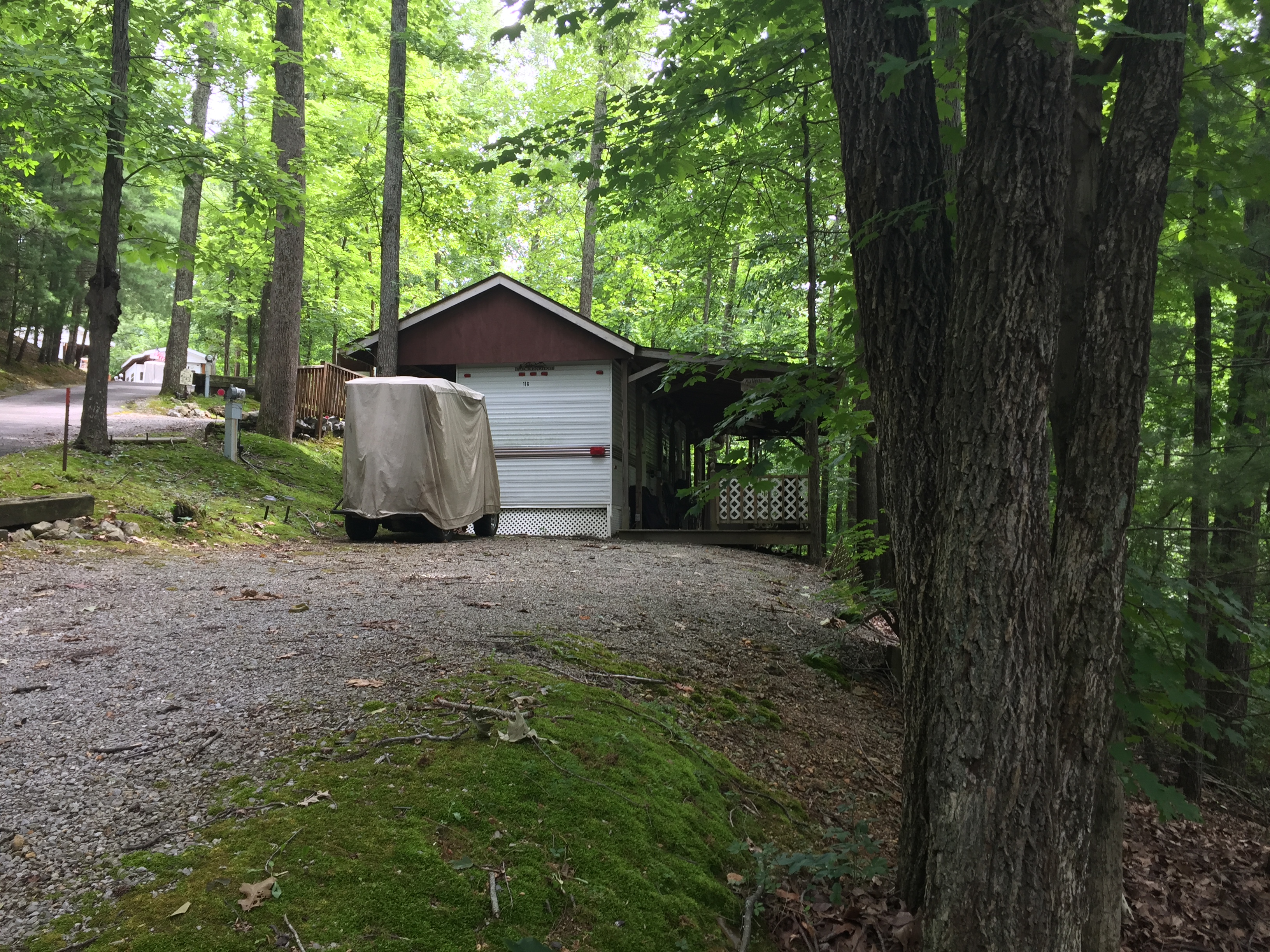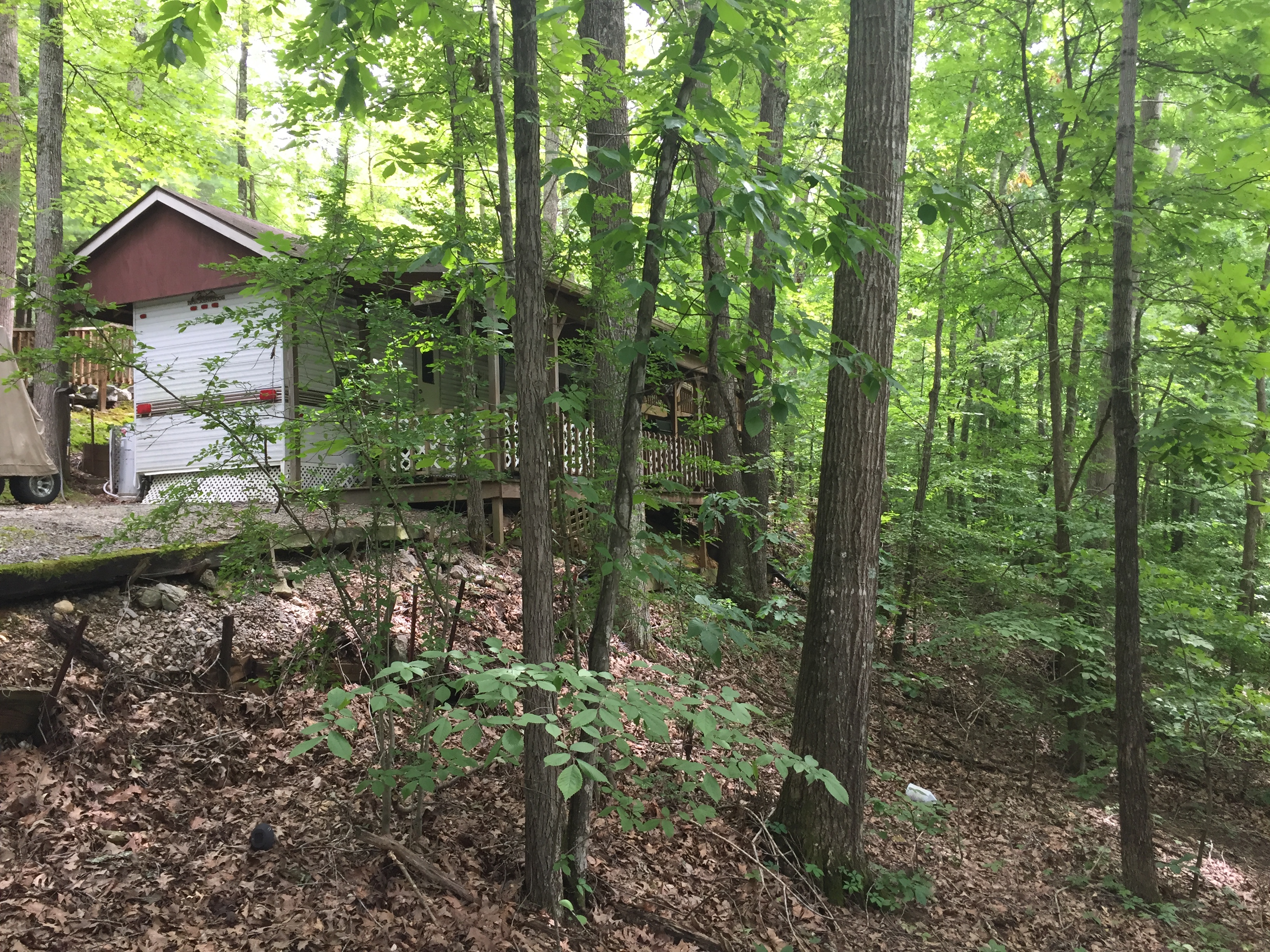 For sale. Permanent site 118. A 2001 Dutchman Classic 40 Foot, 3 Slides, Full Deck, Camper fully covered, Full size Refrigerator, stove, microwave oven, 3 tv's plus tv stand, 2 Bedroom-kitchen table with 4 chairs, Outdoor furniture and Outdoor storage cabinet.Year around shade. Site rent of $3200 paid through Dec. 31, 2018. Asking $19,000. For more info on this beautiful camper call Sam at (270) 627-3227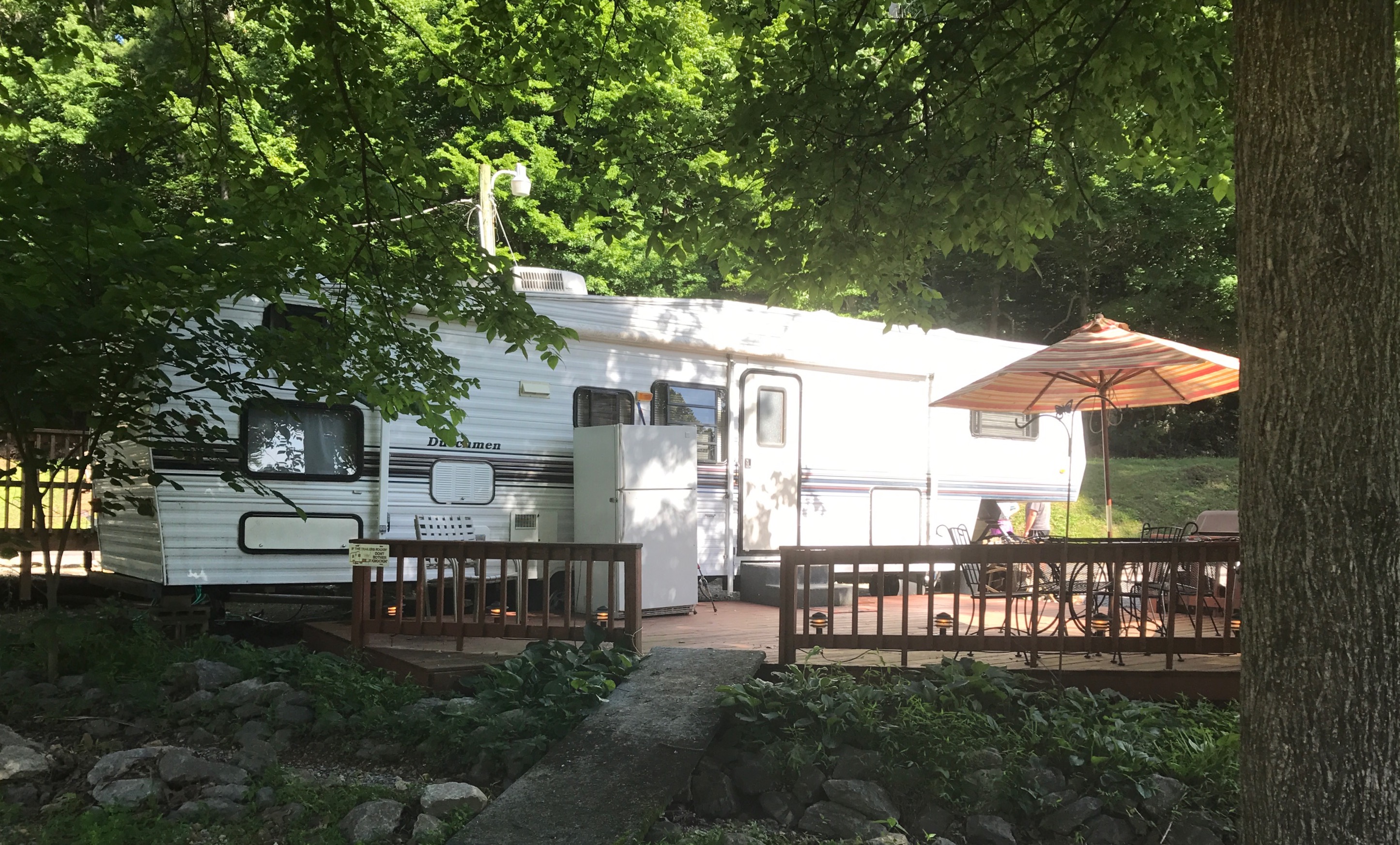 For sale site 131....Great Location! 1996 35' Dutchman fifth wheel camper with 1 1/2 baths. Sleeps 6-8. Turn key ready. Includes deck with patio furniture, full size refrigerator, gas grill, porch swing and much more.Site rent of $3400 paid through December 2018. Asking $14,900. For more information call or text Mark at 812-480-8267 or Marisue at 812-480-8273 or email mhammelman69@gmail.com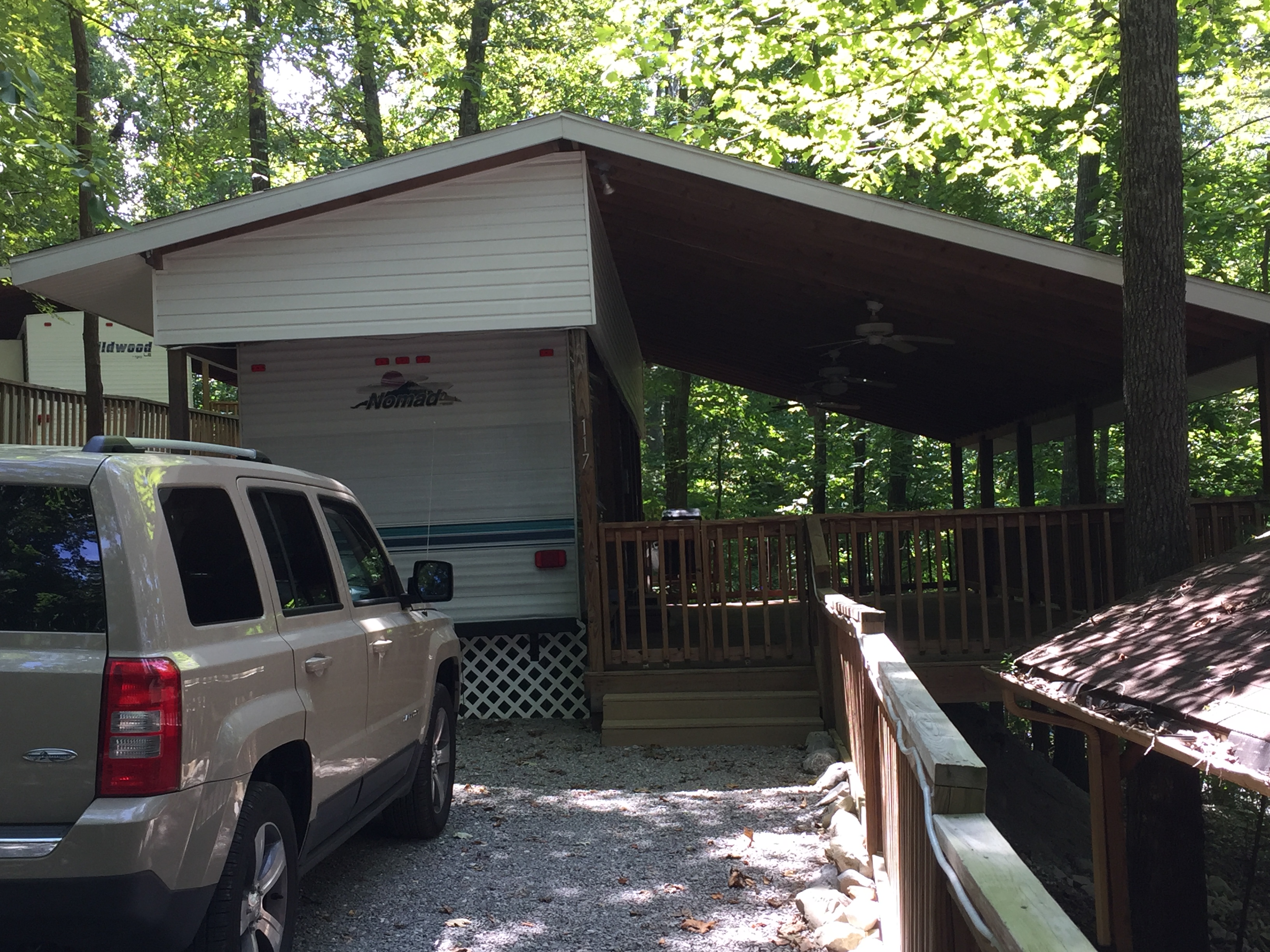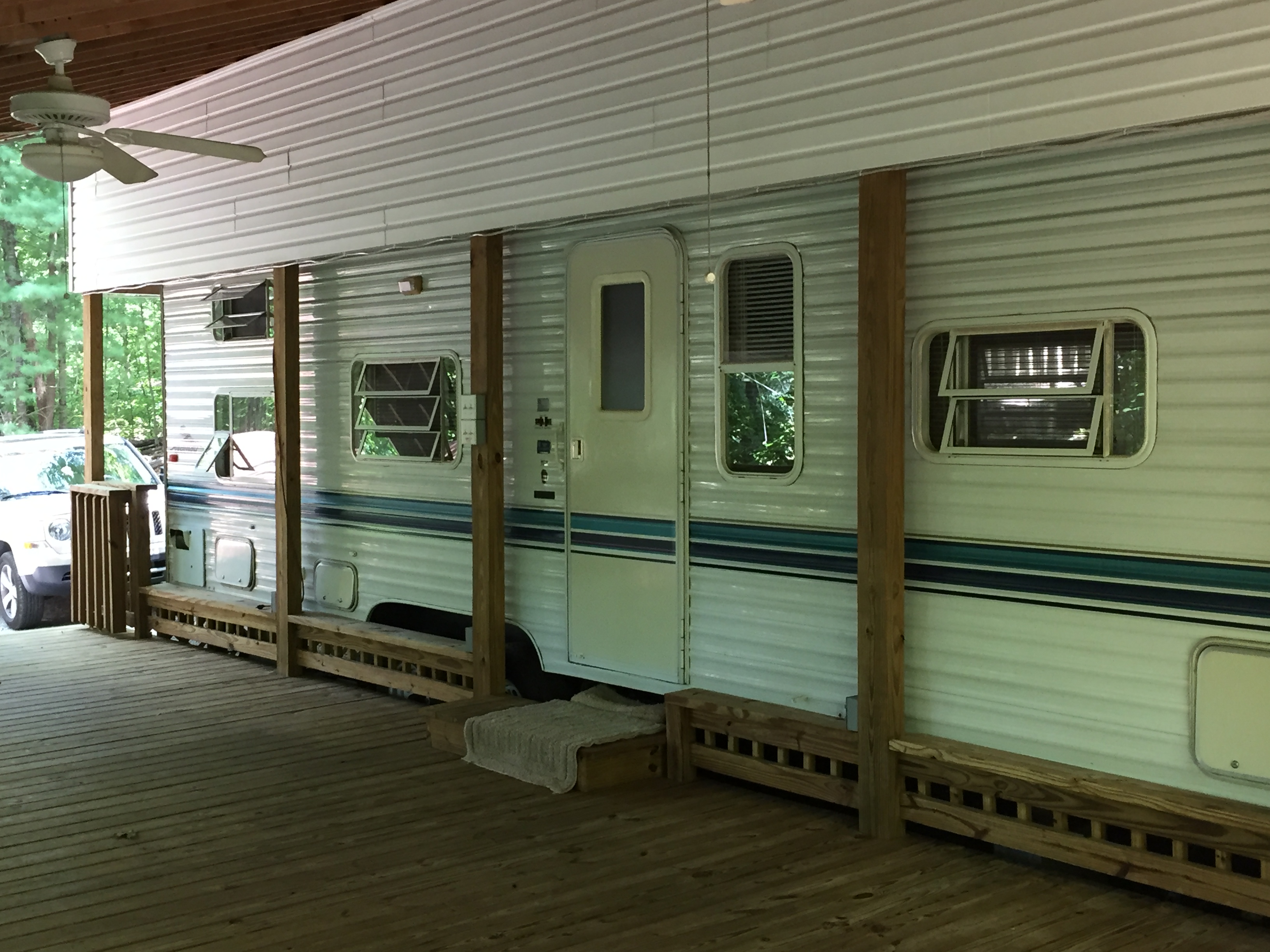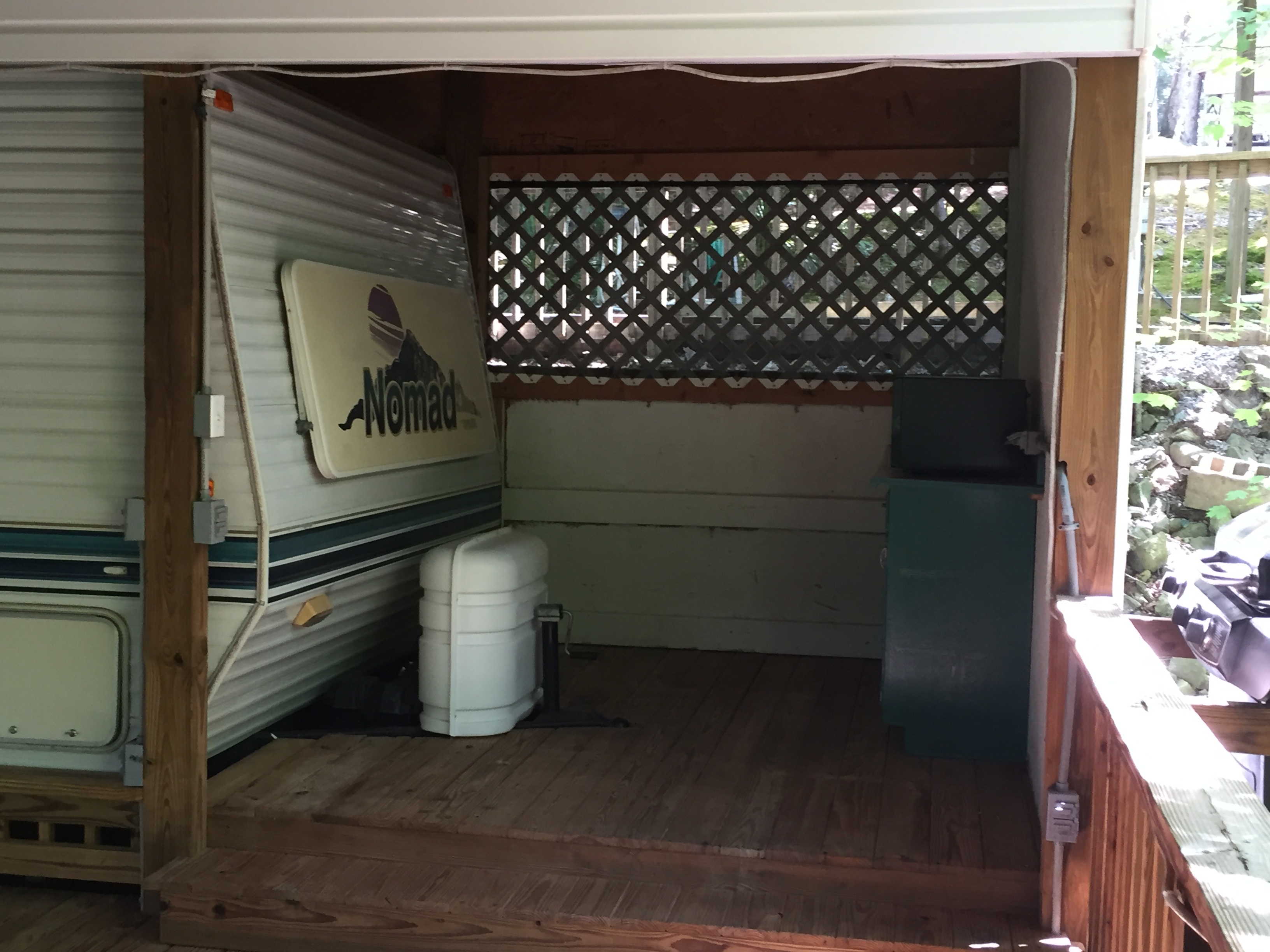 For sale site 117. A 2000 Nomad 30' camper with full roof over and covered 16x40' deck with built-in cabinets. Comes with microwave and grill on deck. Lots of extras! Site rent of $3400 paid through 12-31-18. Asking $22,500 - Call Mark at 270-339-1101 for more information. This camper won't last long at this price.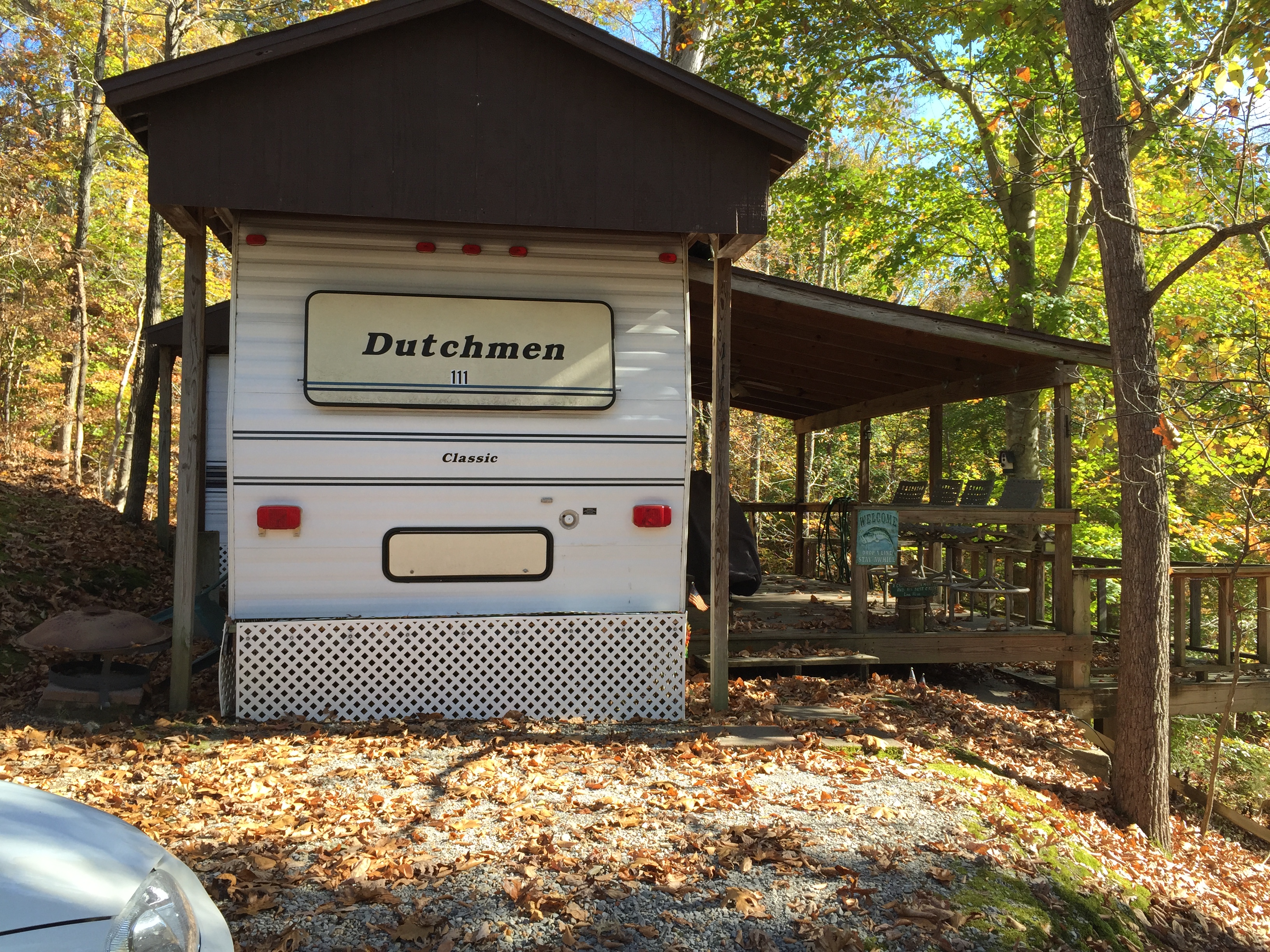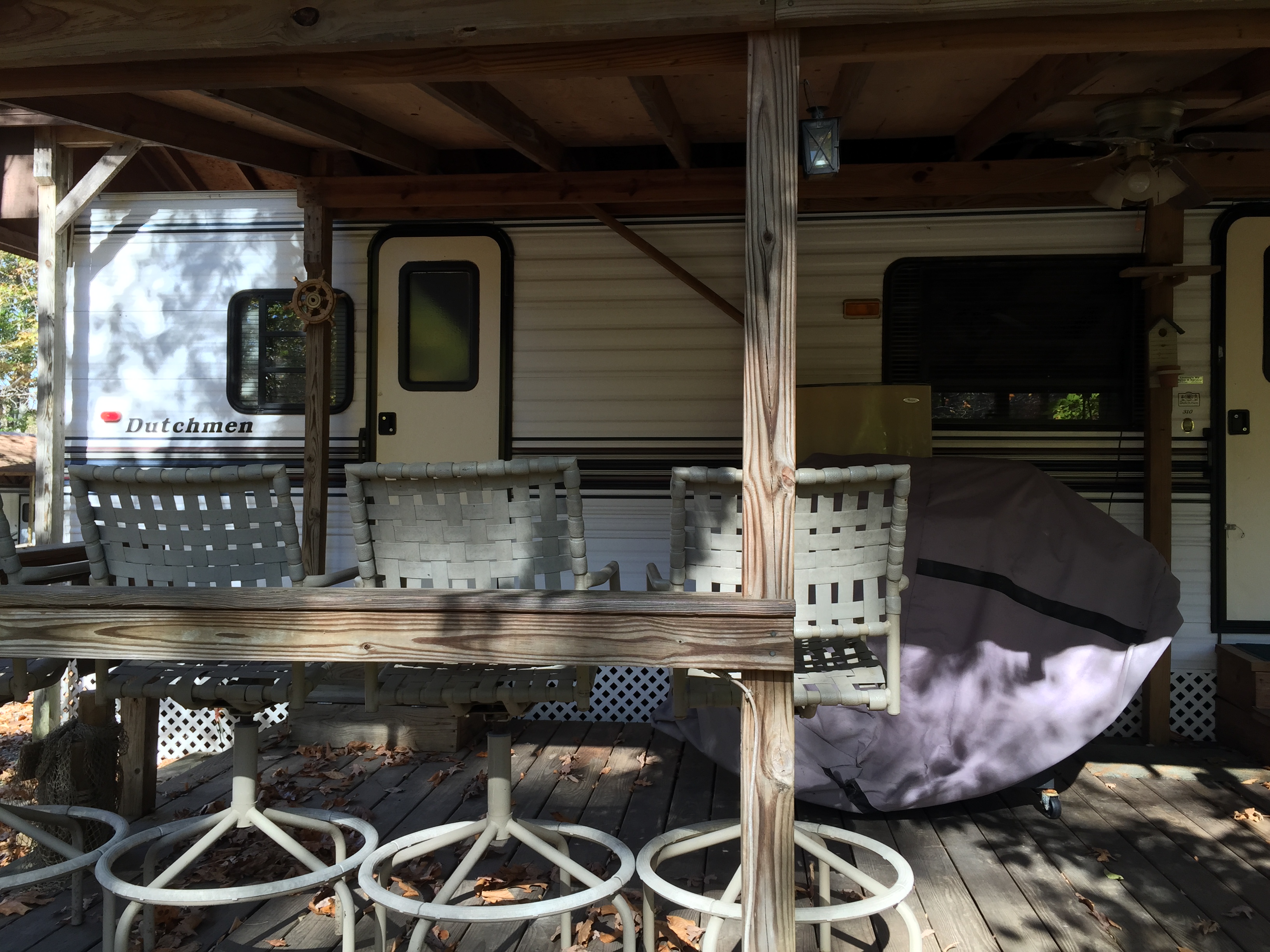 For sale #111
A 31' 1995 Dutchman Classic Travel Trailer under a covered roof. 1 Bedroom (Queen Size bed (w/storage underneath). Bathroom has a Full size toilet, corner tub/shower. Kitchen has a Table with bench seats that fold out to a bed. Small Couch folds down for a bed and storage under all seating. Private covered deck with a bi-level not covered deck. This is an end site. Asking $12,500.00, for more information CONTACT: Laura @ 812-483-1780 (2018 Lot Rent has been paid)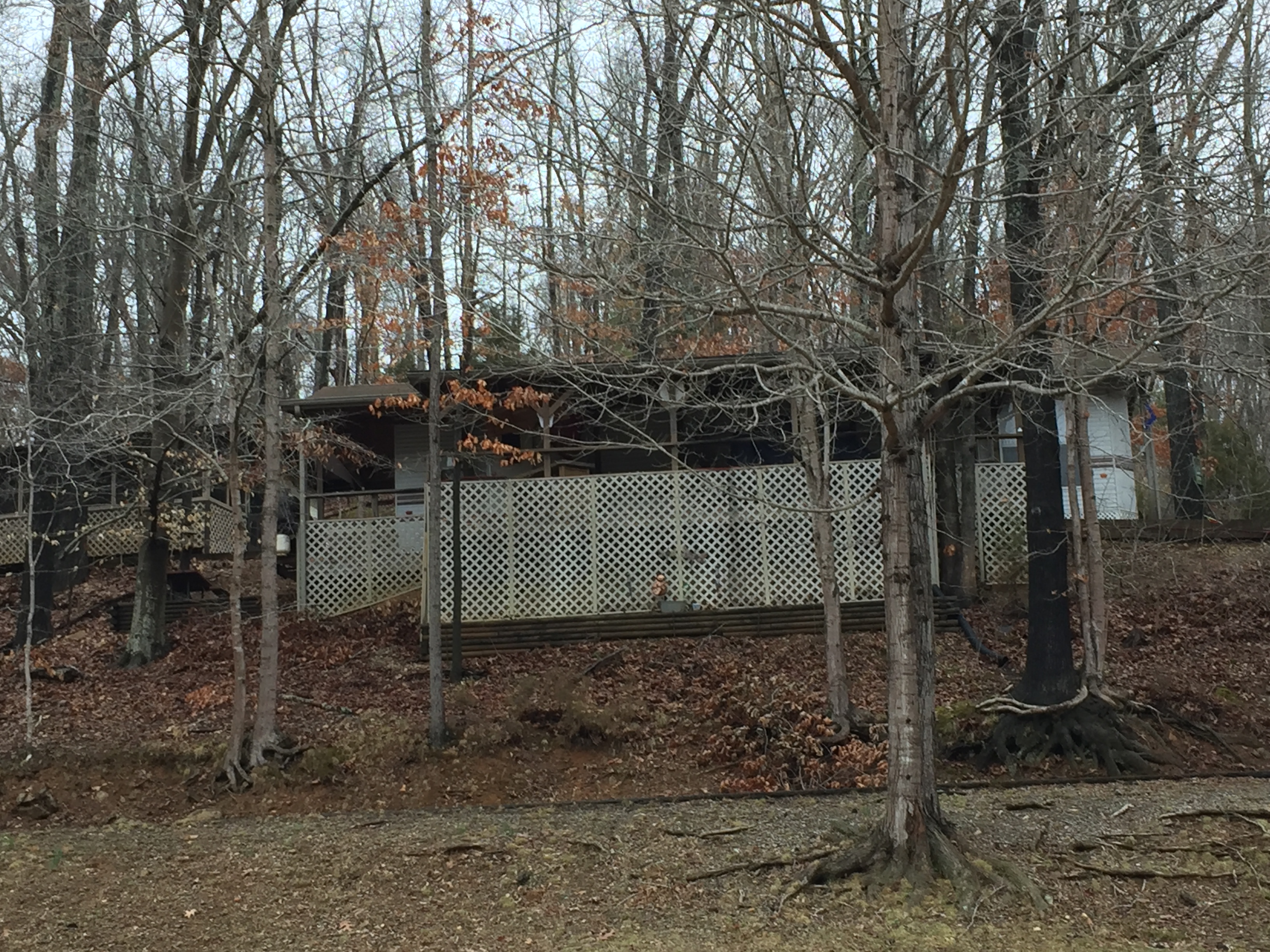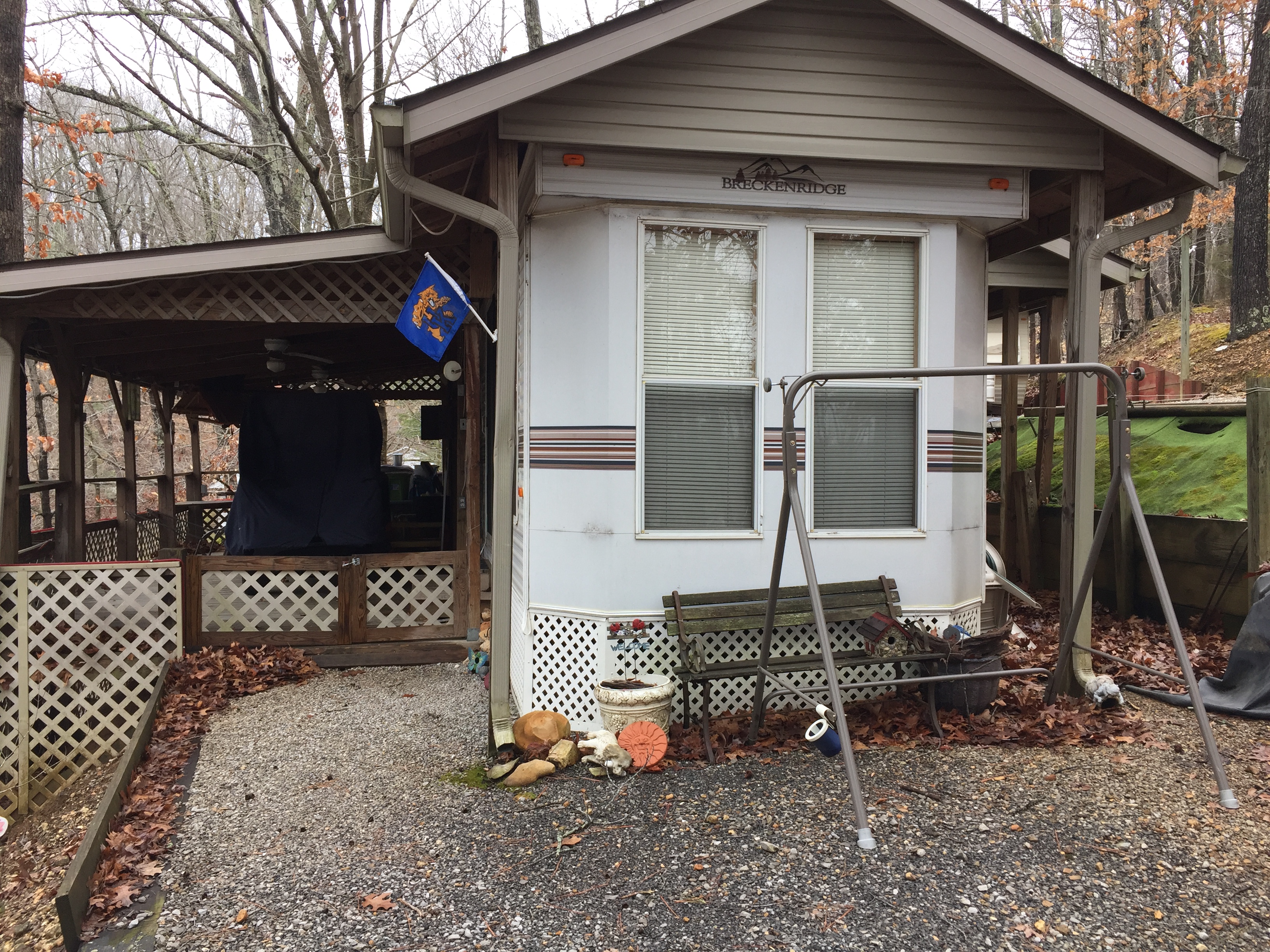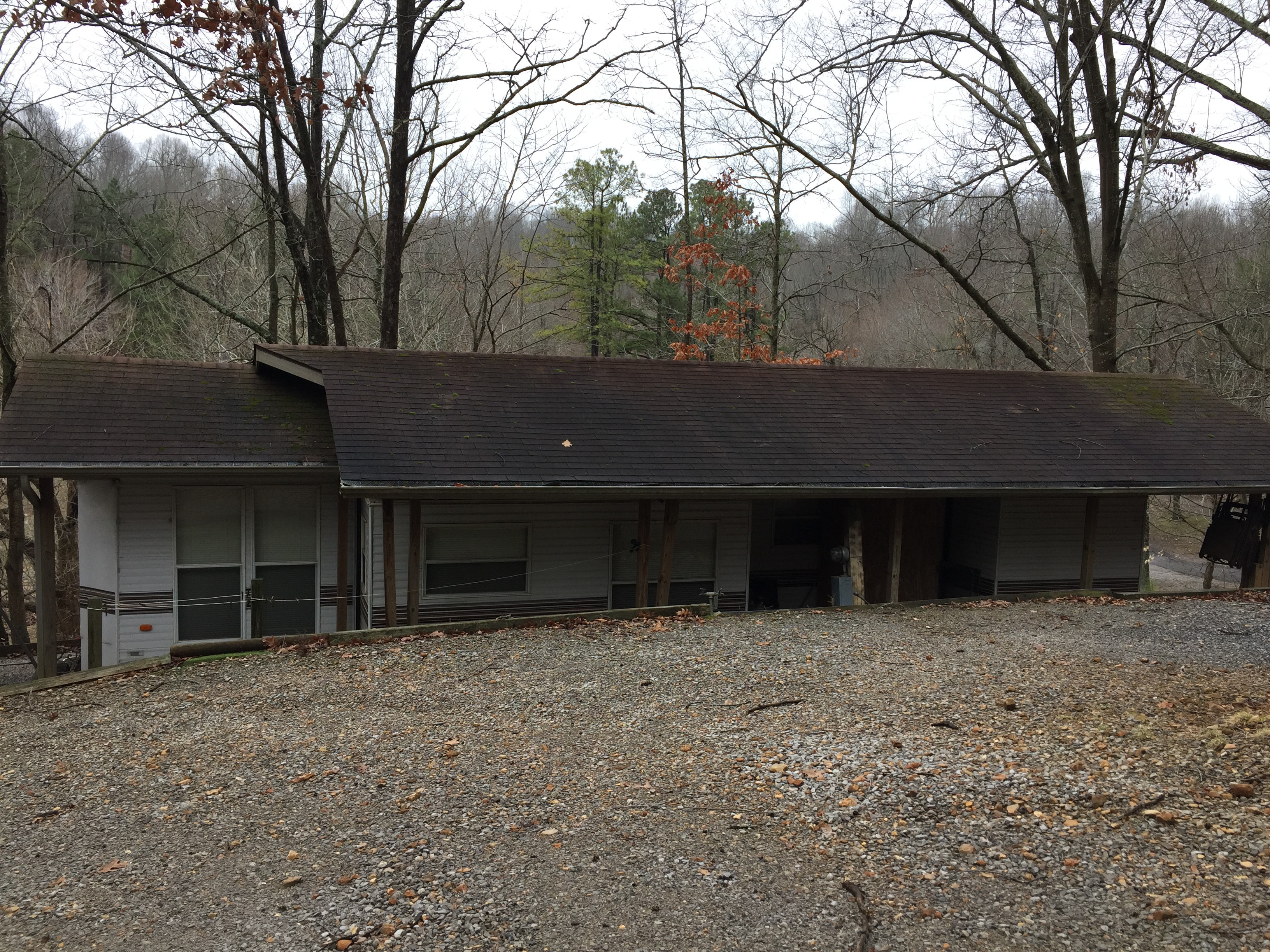 For sale. Site 144, a 2001 44' Breckenridge. Fully covered with a large covered deck. Beautiful lake view and lots of privacy. Lot rent of $3400 paid through December of 2018. Camper includes tons of extras and is move in ready. Asking $32,000 please call Heather Duckworth at 812-270-2874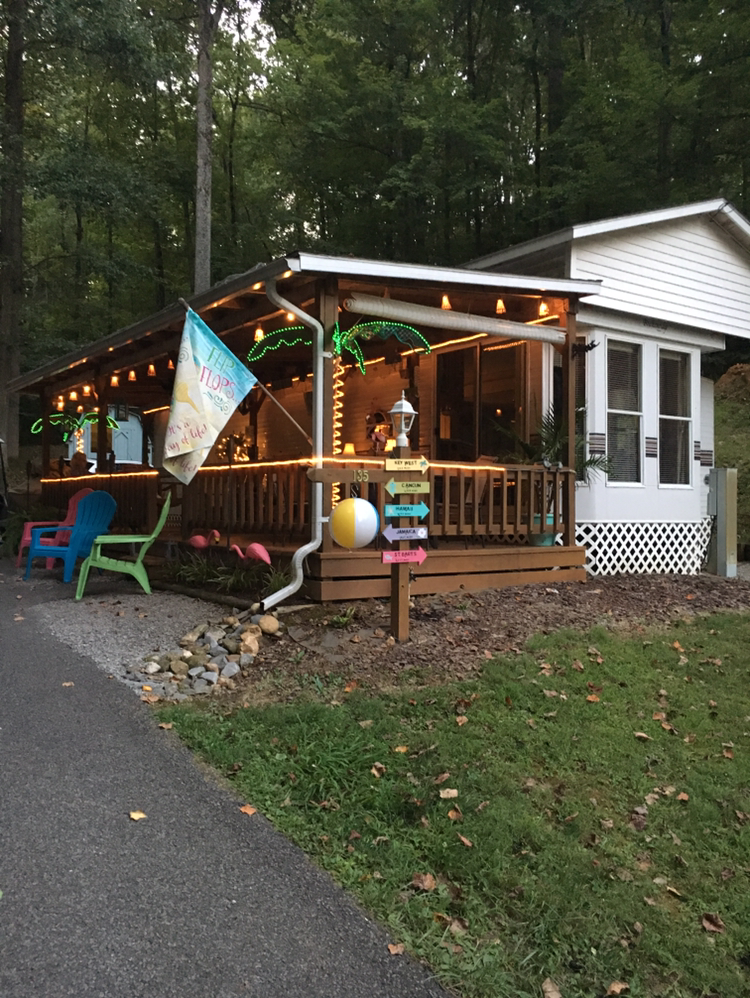 For sale site 135 a 40' Breckinridge park model. Camper has a full roof with a covered deck. Great private location at the end of the road. Camper has 2 slide outs with lots of extras and is turn key ready. Also comes with a large out building for storage. site rent of $3400 paid through 12-31-2018. Asking $29,900. For more info call Ronnie at 270-339-3089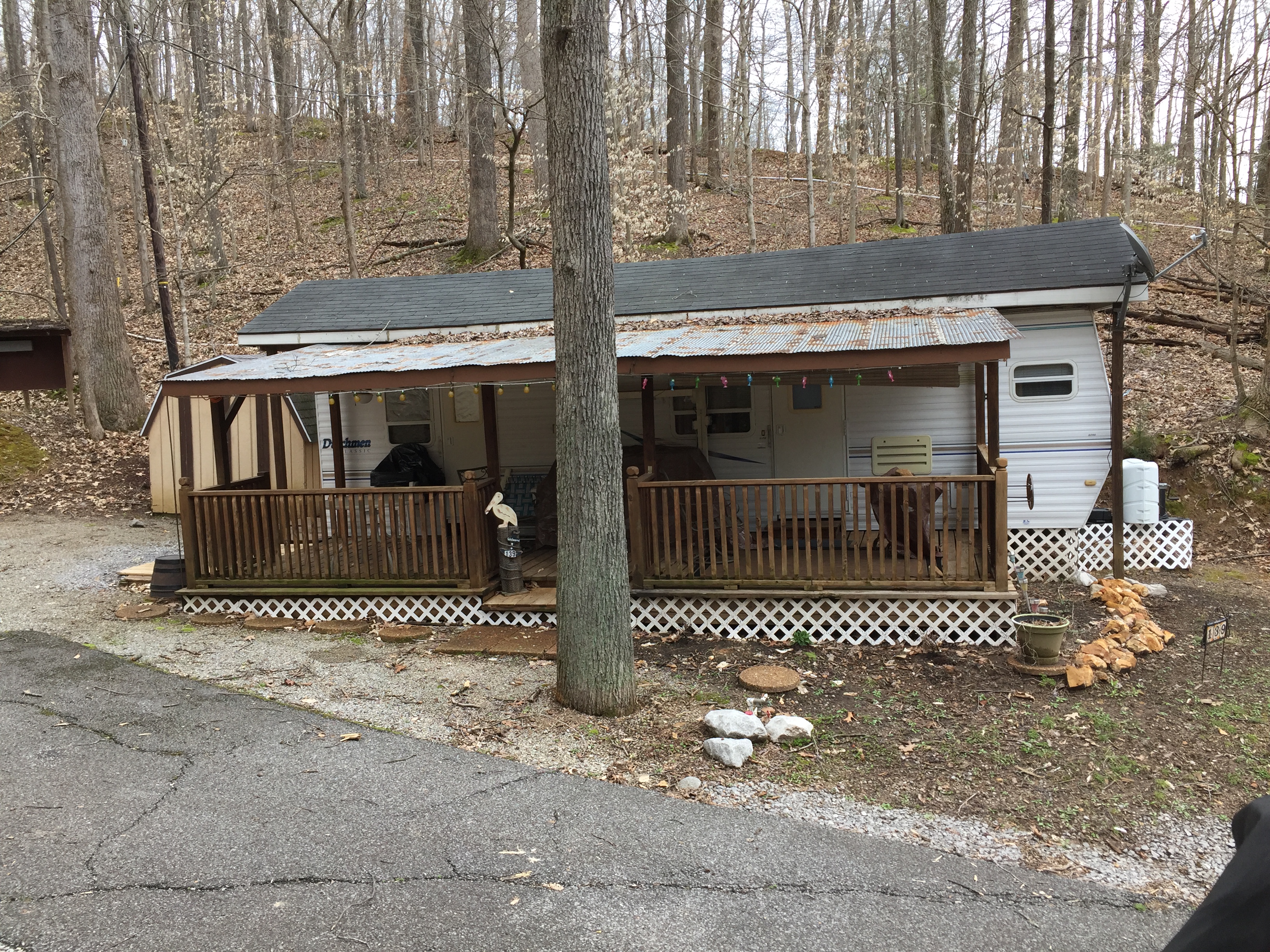 For sale site 139, A 2000 model 30' Dutchman with a full roof over and covered deck. Comes with a storage cabinet, refigerator new sleeper sofa and recliner, Also has a large storage building. Everything works great cold AC and Gas furnace. site rent of $3400 paid through 12-31-2018. Asking $15,000, Call Ronnie for more info at 270-836-8522.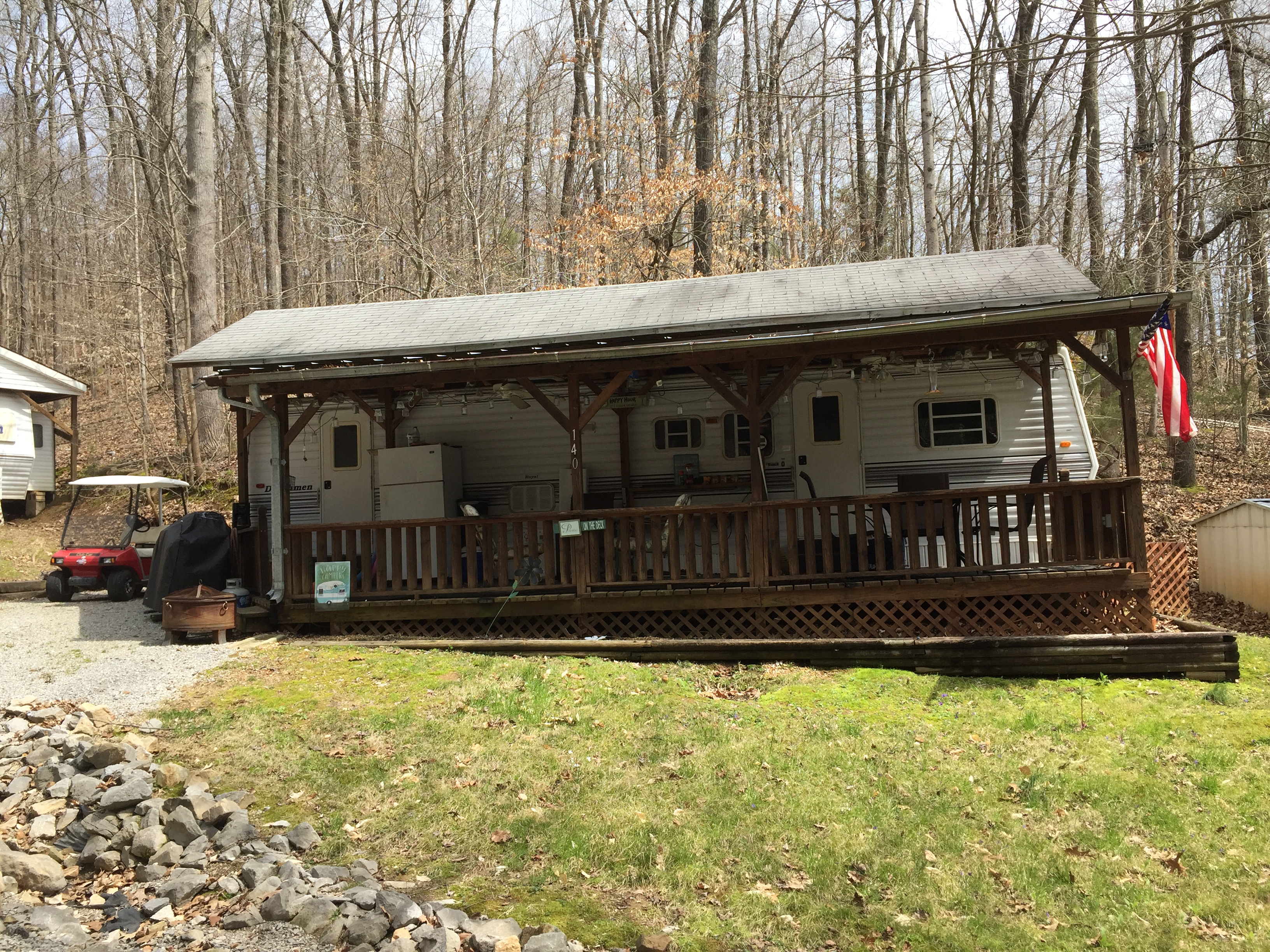 For sale site 140, a 1997 Dutchman. Camper fetures 2 bedrooms, fully furnished, has a full roof over with covered deck and comes with a golf cart. Site rent of $3400 paid through 12-31-2018. Asking $18,500. For more info email Heather at heathermccool1978@gmail.com